What was it like in Harmony, Pennsylvania on May 15, 1829? I have not been to that location, and obviously I wasn't alive in 1829, so I don't know for sure. But it is interesting for me to try to imagine.
Why there, and why then? Because it is the day Joseph Smith and Oliver Cowdery were visited by the resurrected John the Baptist and ordained to the Aaronic Priesthood, 191 years go today.
Oliver's Description
One can read Joseph Smith's account here: Pearl of Great Price, Joseph Smith History 1:66-75. Of this time in his life, here is an extract of Oliver Cowdery's account:
These were days never to be forgotten—to sit under the sound of a voice dictated by the inspiration of heaven, awakened the utmost gratitude of this bosom! Day after day I continued, uninterrupted, to write from his mouth, as he translated with the Urim and Thummim, or, as the Nephites would have said, 'Interpreters,' the history or record called 'The Book of Mormon.'…

After writing the account given of the Savior's ministry to the remnant of the seed of Jacob, upon this continent, it was easy to be seen, as the prophet said it would be, that darkness covered the earth and gross darkness the minds of the people…. If these facts were buried, and carefully concealed by men whose craft would have been in danger if once permitted to shine in the faces of men, they were no longer to us; and we only waited for the commandment to be given 'Arise and be baptized.'

This was not long desired before it was realized. The Lord, who is rich in mercy, and ever willing to answer the consistent prayer of the humble, after we had called upon Him in a fervent manner, aside from the abodes of men, condescended to manifest to us His will. On a sudden, as from the midst of eternity, the voice of the Redeemer spake peace to us, while the veil was parted and the angel of God came down clothed with glory, and delivered the anxiously looked for message, and the keys of the Gospel of repentance. What joy! what wonder! what amazement! While the world was racked and distracted—while millions were groping as the blind for the wall, and while all men were resting upon uncertainty, as a general mass, our eyes beheld, our ears heard, as in the 'blaze of day'; yes, more—above the glitter of the May sunbeam, which then shed its brilliancy over the face of nature! Then his voice, though mild, pierced to the center, and his words, 'I am thy fellow-servant,' dispelled every fear. We listened, we gazed, we admired! 'Twas the voice of an angel from glory, 'twas a message from the Most High! And as we heard we rejoiced, while His love enkindled upon our souls, and we were wrapped in the vision of the Almighty! Where was room for doubt? Nowhere; uncertainty had fled, doubt had sunk no more to rise, while fiction and deception had fled forever!

"But, dear brother, think, further think for a moment, what joy filled our hearts, and with what surprise we must have bowed, (for who would not have bowed the knee for such a blessing?) when we received under his hand the Holy Priesthood as he said, 'Upon you my fellow-servants, in the name of Messiah, I confer this Priesthood and this authority, which shall remain upon earth, that the Sons of Levi may yet offer an offering unto the Lord in righteousness!'

"I shall not attempt to paint to you the feelings of this heart, nor the majestic beauty and glory which surrounded us on this occasion; but you will believe me when I say, that earth, nor men, with the eloquence of time, cannot begin to clothe language in as interesting and sublime a manner as this holy personage. No; nor has this earth power to give the joy, to bestow the peace, or comprehend the wisdom which was contained in each sentence as they were delivered by the power of the Holy Spirit! …The assurance that we were in the presence of an angel, the certainty that we heard the voice of Jesus, and the truth unsullied as it flowed from a pure personage, dictated by the will of God, is to me past description, and I shall ever look upon this expression of the Savior's goodness with wonder and thanksgiving while I am permitted to tarry; and in those mansions where perfection dwells and sin never comes, I hope to adore in that day which shall never cease."—Messenger and Advocate,vol. 1 (October 1834), pp. 14–16.

Oliver Cowdery in the church newspaper Messenger and Advocate,vol. 1 (October 1834), pp. 14–16., as quoted at the conclusion of Joseph Smith History
As I read that passage, and try to liken it to my life, I think how is today a day never to be forgotten? Can I make it such? Can I record what did happen so it is not forgotten? How is it unique?
We will not live in isolation forever due to a pandemic. How are you making today count for something to be remembered?
Images from Today
Modern pictures of the location are found at the Church History Site. Although the baptism happened in the river, I can imagine, from Joseph Smith's experience in the Sacred Grove that their prayer was in the woods, which would have been more private, shielded from those who might have been on or near the river.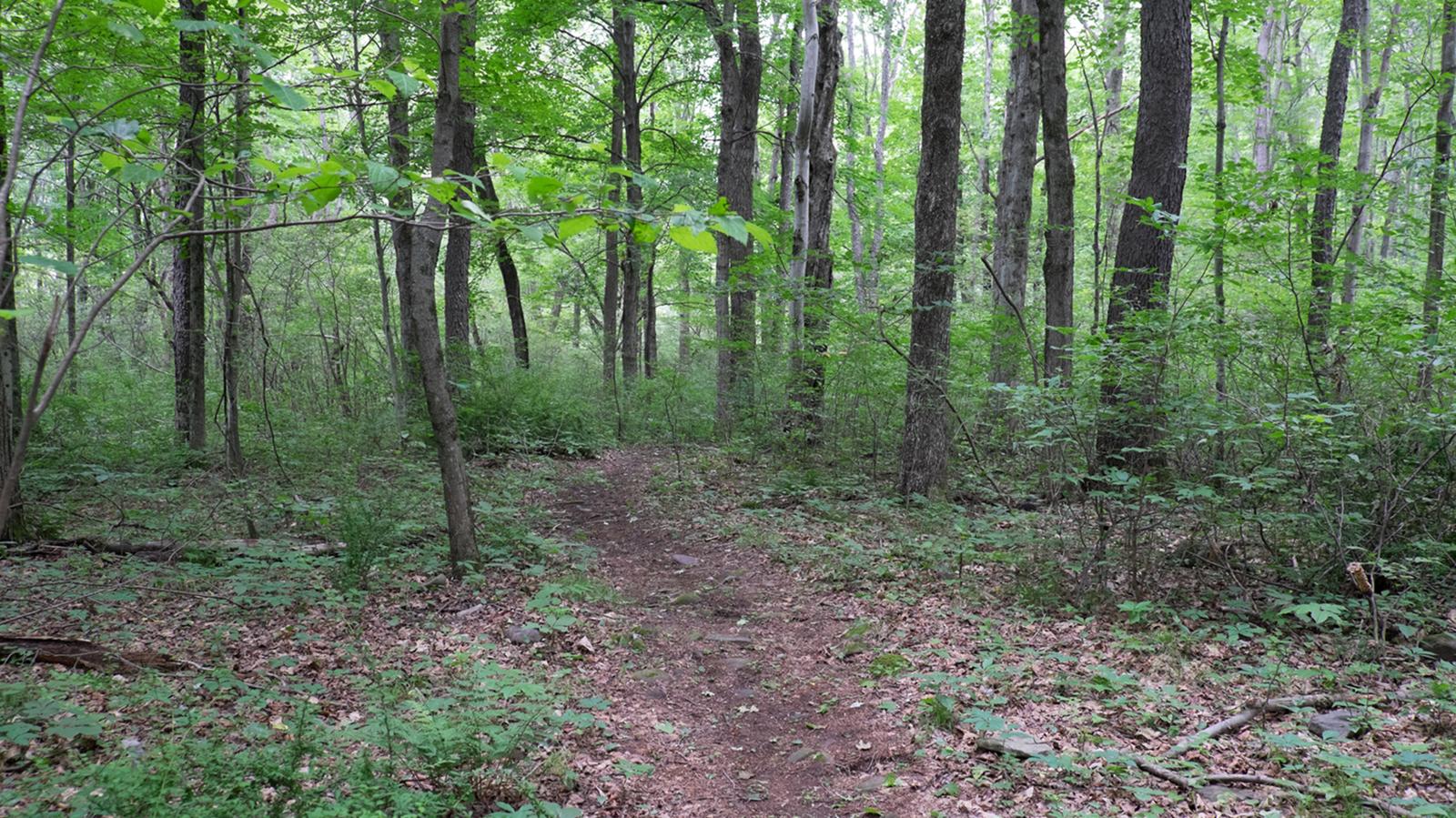 Here is a picture of the size and shape the house they might have been in and left from that morning as they went to pray.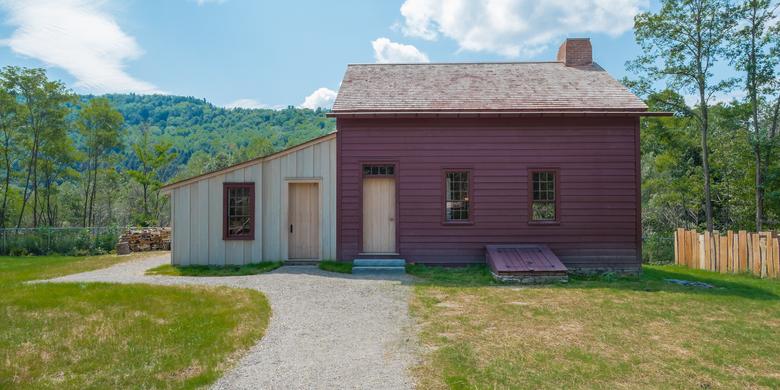 How will your surroundings be remembered? How can you use your unique situation to hear the world of the Lord today?
What Were They Thinking?
To give a bit of context to what caused the events of that day, an article by John W. Welch in BYU Studies (57:4) is very insightful about where likely in the Book of Mormon translation they were, which started in earnest with Oliver Cowdery acting as scribe on April 7, 1829 and ended by June 30th.
Welch in his excellent analysis gives a method estimating what specifically was translated on what days through that period. He notes of the days before May 15th:
In 1834, Oliver said, "After writing the account given of the Savior's ministry to the remnant of the seed of Jacob upon this continent," Joseph and he saw that "none had authority from God to administer the ordinance of the gospel" [as quoted above]37 This led to the appearance of John the Baptist.38 Lucy's narrative adds: "One morning however they sat down to their usual work when the first thing that presented itself to Joseph was a commandment from God that he and Oliver should repair to the water each of them to be baptized."39 

[Oliver might not have meant to be so specific that they were]…translating 3 Nephi 11 and 12 on May 15 but had translated those chapters a day or two earlier. That would allow time for Joseph to wonder overnight about the need to be baptized. In those two chapters in 3 Nephi, they would have encountered nineteen occurrences of the word "baptize," and they would have learned about Jesus giving the authority to baptize to twelve disciples. Then, as they reflected on their need to be baptized in the Lord's way before commencing work on the morning of May 15, they were commanded by the Lord to be baptized….

On [Welch's chart estimating dates for specific translations]…, I estimate that the text in 3 Nephi 13–15 was translated on May 14…

"Timing the Translation of the Book of Mormon: 'Days [and Hours] Never to Be Forgotten'"
by John W. Welch, BYU Studies 57:4
It might be interesting to review those chapters, and consider how they would read to someone who:
Had wondered deeply about baptism, because of his Mother's example, but who had not been baptized, in part because his father had never chosen a church in which to be baptized.
Knew prayerfully asking for answers to questions could bring direct revelation as a result.
Was in the midst of receiving an extended revelation from God, now called the Book of Mormon. As part of that may well have received clear instructions as part of that commanding him to be baptized. (Lucy Mack Smith, "History, 1844–1845," book 8, p. 4.)
It makes me wonder if I approached questions in my life with those same sets of beliefs–those same convictions and behaviors of obedience–what might I learn in response?
Not The End
It would be good perhaps to consider that even the day of the ordination, if Welch's estimates of translating progress are accurate, they may have learned the journey was not over, Continuing the quote from Welch above:
…3 Nephi 16–18 was finished during the afternoon or evening of May 15 [likely after the ordination if Lucy's statement about the instructions starting the day is correct]. In translating the sentences at the end of 3 Nephi 18, when the resurrected Lord ascended back into heaven for that night, Joseph and Oliver would have encountered the related passage in which Jesus bestowed upon the twelve New World disciples "power to give the gift of the Holy Ghost" (3 Nephi 18:37). That awareness of the need to have a higher power in addition to the authority to baptize could well have heightened their desire to be ordained to that higher priesthood, which John had said would be "conferred on [them] hereafter" (JS–H 1:70). The ordination to the higher priesthood by Peter, James, and John may have occurred about May 19 since Joseph and Oliver were returning from a trip to Colesville for supplies about that time, but that remains uncertain although compatible with this overall chronology.41 

"Timing the Translation of the Book of Mormon: 'Days [and Hours] Never to Be Forgotten'"
by John W. Welch, BYU Studies 57:4
Imagine that. This miraculous occurrence of being ordained that day, and yet they learn almost immediately they are not done. They don't even get to bask in the event for a full day before sensing more is needed.
There is an idea for an Aaronic Priesthood holder: Are you done? Have you arrived? What else is needed? What might you do tomorrow to do that?
Study History
In my own life, asking such questions as I study history helps me learn more about my own situation, and what I might do to improve myself more fully.
I hope something here is useful to the reader.